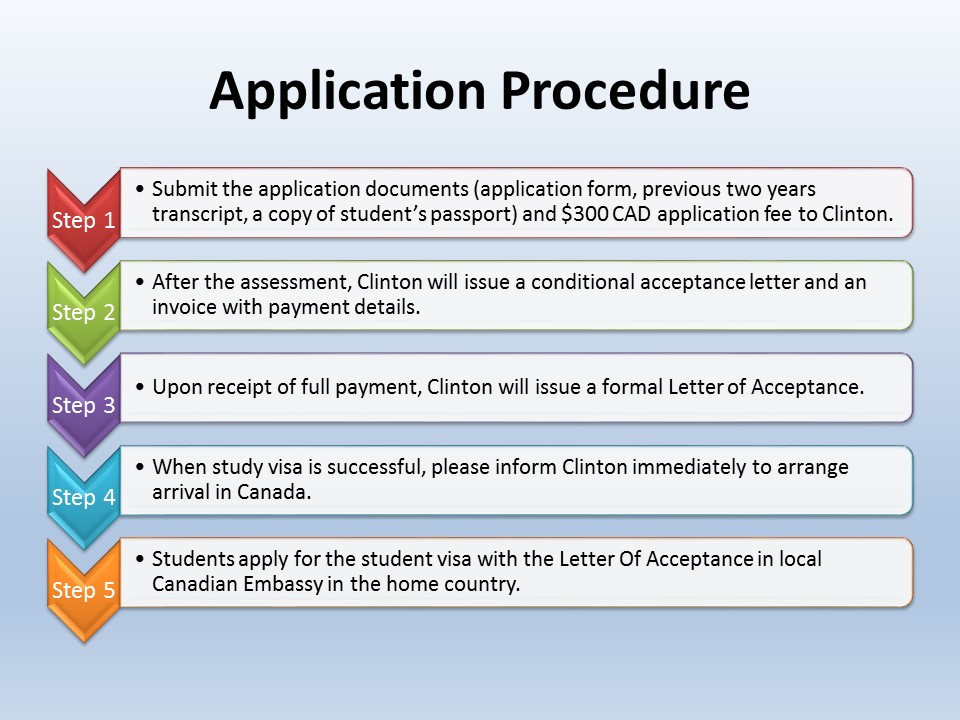 Application Procedure
1) Submit the application documents (application form, previous two years transcript, a copy of student's passport) and $300 CAD application fee to Clinton.
2) After the assessment, Clinton will issue a conditional acceptance letter and an invoice with payment details.
3) Upon receipt of full payment, Clinton will issue a formal Letter of Acceptance.
4) Students apply for the student visa with the Letter Of Acceptance in local Canadian Embassy in the home country.
5) When study visa is successful, please inform Clinton immediately to arrange arrival in Canada.